Beginner Classes Enrolling Now! Kid's Karate in San Bruno Teaches Discipline & Self Confidence!!
Get Started Today!
Kids Karate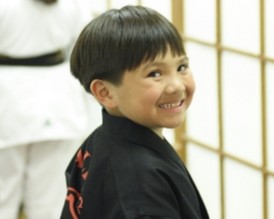 Your child will enjoy an electrifying martial arts program that uses a variety of striking attacks and self defense techniques. They'll learn the ABC's of conflict avoidance, plus gain the focus and mental discipline to achieve success.
Learn More

»
Tae Kwon Do
A challenging and exciting program using Tae Kwon Do and Hapkido techniques. This program encompass the best of Karate, Boxing, Judo, Jiu Jitsu and Aikido, giving students a "Lawler's" blend of highly effective self defense.
Learn More

»
Fitness and Self Defense
Quality Family Time! Your entire family can enjoy a fast-paced self defense program in a comfortable, friendly atmosphere. Families train together and learn to protect and defend themself in practically ANY situation imaginable.
Learn More

»
Experience the Best Karate School In San Bruno!
See results in no time! We are conveniently located near South San Francisco, or San Bruno, California. If you want to get in shape and learn real Kids Karate, Tae Kwon Do and Fitness and Self Defense then Lawler's Tae Kwon Do is the perfect place for you!
Latest News